Catch me if you can on Arte: a small reference hides on this blackboard. Have you spotted her? – Cinema news
Orchestrated by multi-Oscar winner Steven Spielberg, "Catch Me If You Can" is a great game of cat and mouse between Tom Hanks and Leonardo DiCaprio. Open your eyes at the end of the film: a reference to a Spielberg film is hidden there. Well !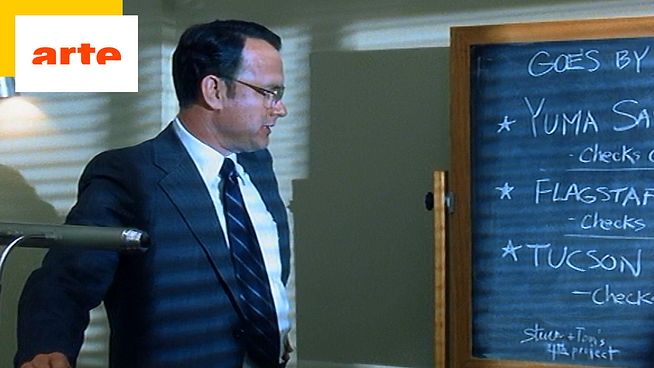 1960s. The true story of a true impostor wanted the world over. At 17, he pretends to be a Boeing pilot, a lawyer, a doctor and embezzles millions of dollars. He enrages the best FBI agent. Who is the cat? Who is the mouse?
Through a fast-paced comedy, Steven Spielberg seizes the story of the most famous counterfeiter in the United States to weave a parable on the motives that drive human beings to act. Catch me if you can, a great film worn by Tom Hanks and Leonardo DiCaprio, who had just finished filming Gangs of New York at Martin Scorsese. Both excel in this marvelously orchestrated work by a filmmaker in great shape.
Facetious, Spielberg slipped a little wink at the end ofStop me if you can, in the sequence where Carl Hanratty (Tom Hanks) is in front of a blackboard on which he writes.
In the lower left corner it reads: "Steven + Tom's 4th Project". An obvious reference to the fourth collaboration between Tom Hanks and Spielberg, in this case this film! The filmmaker was the executive producer on Joe against the volcano in which the actor shared the poster with Meg Ryan. Spielberg then directed him in Saving Private Ryan before the pair co-produced Band of Brothers.
The little visual as a memo and as a reminder. Open your eyes around 2:07 of the film!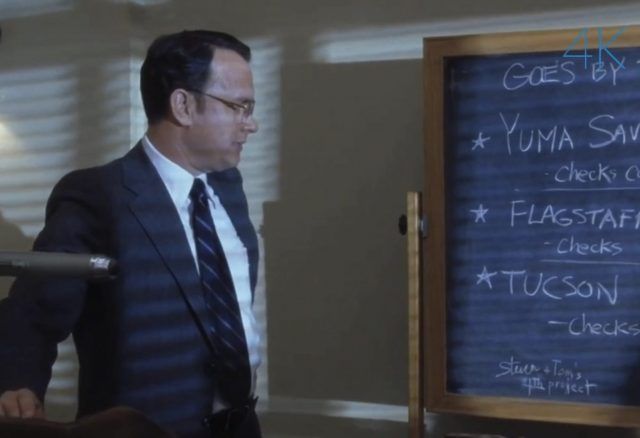 #Catch #Arte #small #reference #hides #blackboard #spotted #Cinema #news