Forspoken: release date, pre-order, gameplay, PC configuration… All you need to know
Forspoken is an action game with an RPG side developed by Luminous Productions (Final Fantasy XV) and developed by Square Enix. The latter makes us embody Frey, a young New Yorker, who in a rather mysterious way finds herself being transported into the world of Athia. Frightened by the situation, she tries to find a way to return home, but many events will get in her way, including the powerful Tanta matriarchs.
Release date & game platforms
Forspoken will be available from January 24. It will be exclusive to the PlayStation 5 console, but will also be available on PC via Steam, Microsoft Store or Epic Games.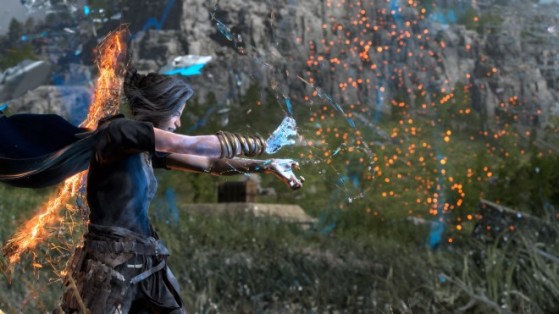 Pre-order and rewards
Forspoken comes with two different editions, the first being the standard version and the second being a Deluxe edition. For the moment, no collector's version has been announced, we do not know if it will arrive in the future.
Standard edition at €79.99 on PS5 or PC including the game and pre-order bonuses,
Digital Deluxe Edition (digital only) at €104.99 on PS5 or PC including the game, the pre-order bonus and the following bonuses: early access to the future DLC (prequel to the game), a rare resource kit, the mini artbook and the game's soundtrack.
Pre-order bonuses
If you order the game before January 24, you can receive the various rewards that we have listed below. You will notice that from one platform to another, the rewards vary.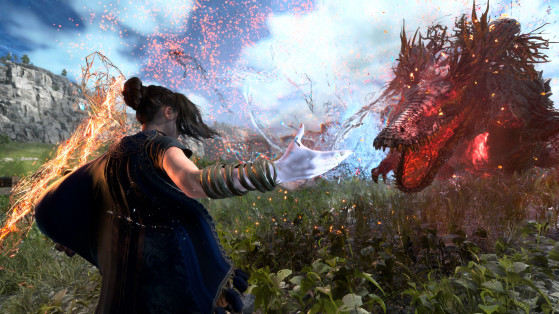 Bonuses on PS5:
Cape The Infinite

Necklace Set Symbols

Easy trigger varnish

Crafting kit for beginners
Bonuses on PC:
Cap L'Auguste

Necklace Set Glyphs

Frenzy Varnish
Gameplay
Forspoken is a game that mixes an open world, magic and parkour. During your journey, you will meet many opponents, learn to handle different schools of magic, but also collect many resources to improve your power. While the fights seem to be monotonous, the magical parkour does bring quite a nice dynamic to the game.
The universe of Forspoken seems flat with infrastructures lacking in character and decorations that do not give this "woaw" effect, but it is certain that many things will be discovered, in particular points of interest allowing you to recover equipment or even dungeons to have a little challenge.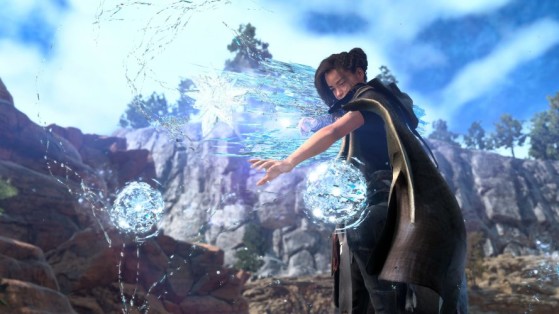 However, Forspoken's story seems to be interesting; Frey is a pretty endearing teenager and her quarrels with her bracelet endowed with a conscience can lead the player to some pretty crazy situations that can make him laugh from time to time. Although there are too few details about the facial expressions on the other protagonists, their stories still seem quite interesting. During our preview, it was difficult to enter the story, it took enough time to really start, but once the complete game in hand, perhaps our judgment will be diametrically different.
Despite a rather negative review vis-à-vis Forspoken, we can't wait to have the complete game in hand, to possibly sweep away this first opinion. We are never safe from a surprise!


#Forspoken #release #date #preorder #gameplay #configuration..