Fortnite: our 5 wishes for the Battle Royale in 2023
New Year's Day is just around the corner, and as tradition dictates, it's a time to send our heartfelt wishes to our beloved games. As for yours truly, his beloved game is Fortnite, and there's a lot to wish for in such a huge title.
But be careful, because if Fortnite still remains one of the most popular games in the world at the start of 2023 (it is even the most searched title of the year on Google in France, according to our JV colleagues), it is facing colossal challenges in this new year. Picking up esports, a community that is starting to turn in circles, less and less hype events… Epic Games will have a lot to do in 2023, and here is what we fervently wish for this new year full of challenges.
1. A World Cup, please
Esport is not the priority of Fortnite developers, we understand that. But is a World Cup a year with the gratin of players from all over the world really too much to ask for a title that collects billions every year? We are not asking Epic Games to fill 30,000 seat stadiums, but just to give a big annual esports event on Fortnite. Tired of repeated tasteless FNCS.
2. The boom of Creative 2.0
This is a wish that, for once, will necessarily come true because it has been officially announced by Epic Games for the beginning of the year 2023. We sincerely hope that this creative "2.0" mode opens up real possibilities for map makers. and game modes. Fortnite has the tools and the background to open the doors of the video game metaverse.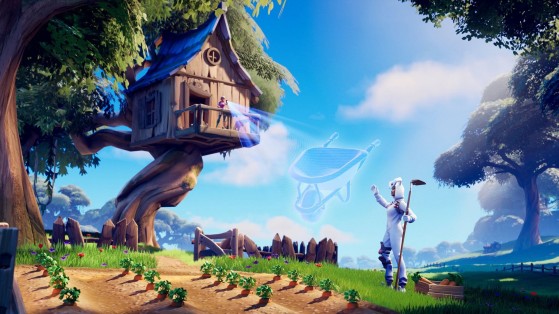 3. A lore that holds up
Fortnite has a history that is written from season to season, but we must be honest: it is only based on convolutions and big-bangs without tail or head. Each new chapter opens with a change in reality. Very practical to start a new season. A little less to build an understandable story.
Epic Games out of pity; stop including every star skin in the overall lore of the game, and give us a real narrative thread to unfold.
4. The "original" map (even if it's ephemeral)
If there's one thing the entire gaming community has been clamoring for for ages, it's the return of the old Chapter 1 map. Nostalgia when you hold us… Even if that return only lasts a little season of nothing at all, how classy would that be…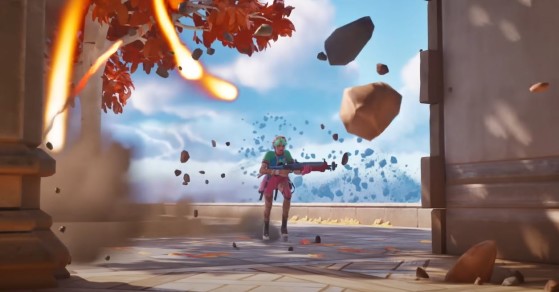 5. An event that puts a big slap
Fortnite audiences have become more demanding over the months, but that only half explains the decadence of the game's live events. Epic Games seems to have changed its recipe by focusing on long, interaction-packed events, instead detriment of events ultra spectacular but much shorter.
Again, let's wish Fortnite back to basics. Battle Royale has what it takes under the hood to give us a real artistic slap, and it can once again become the undisputed king of live events.


#Fortnite #wishes #Battle #Royale