Latest news
his son Louis Ducruet announces the good news
his son Louis Ducruet announces the good news
Louis Ducruet announced the good news on his social networks. His wife Marie is pregnant. The young couple appeared radiant at the National Day festivities and all eyes were on Marie's belly. Louis is the first child of Princess Stéphanie of Monaco to offer her the pleasure of being a grandmother.
Read also: Jacques of Monaco in police uniform for the first time and Gabriella in red for the Monegasque National Day 2022
Louis Ducruet announces that he will soon be a dad
Marie Ducruet had trouble hiding her baby bump this Saturday, November 19, 2022 in the Court of Honor of the Prince's Palace. As Prince Albert II was watched handing out medals to his deserving citizens on Monaco's National Day, it was hard not to stare at Marie's rounded belly peeking out from under her long pink coat. The tender looks that her husband threw at her throughout the ceremony also left little doubt as to the happy event they await.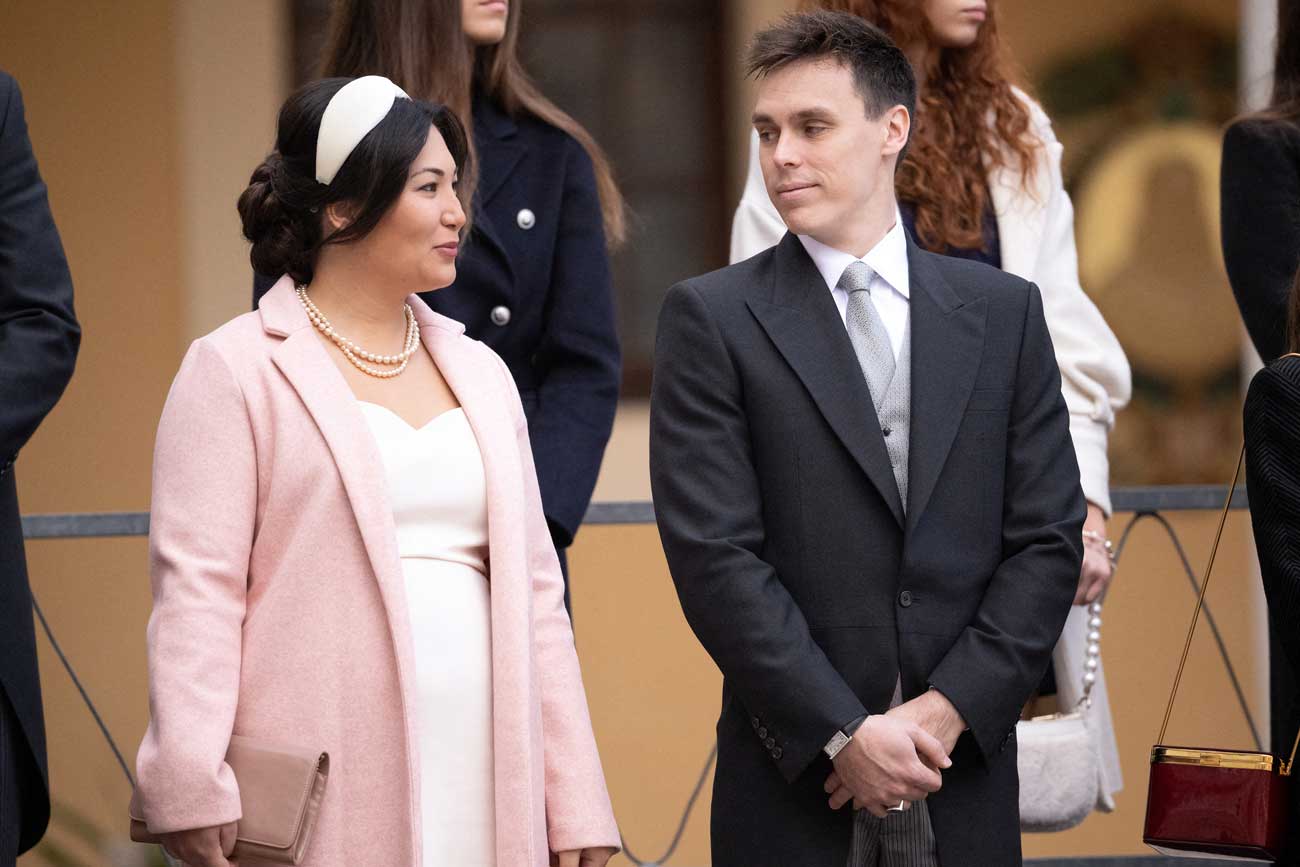 Read also: Princess Charlene and Princess Caroline as queens of the night at the 2022 Monegasque National Day gala
We preferred to leave it to Louis and Marie Ducruet to announce the news themselves. Louis Ducruet, who will turn 30 this Saturday, confirmed on his social networks what everyone had guessed: "An adventure is about to begin"he writes, accompanying his sentence with a photo where he poses with his wife and their dog Pancake. The dog wears a t-shirt on which it is written: "Soon to be big brother". We do not know the sex of the future baby or the expected date of delivery.
Read also: Beatrice Borromeo resplendent in gold at the 2022 Monegasque National Day gala
A first grandchild for Princess Stephanie of Monaco
Marie Chevallier and Louis Ducruet met on the benches of the business school. They got married in July 2019. The young woman of Vietnamese origin works in events, Louis is known for his activities in Monaco, in the sports field. Since 2020, he has been responsible for recruitment at the English football club Nottingham Forest.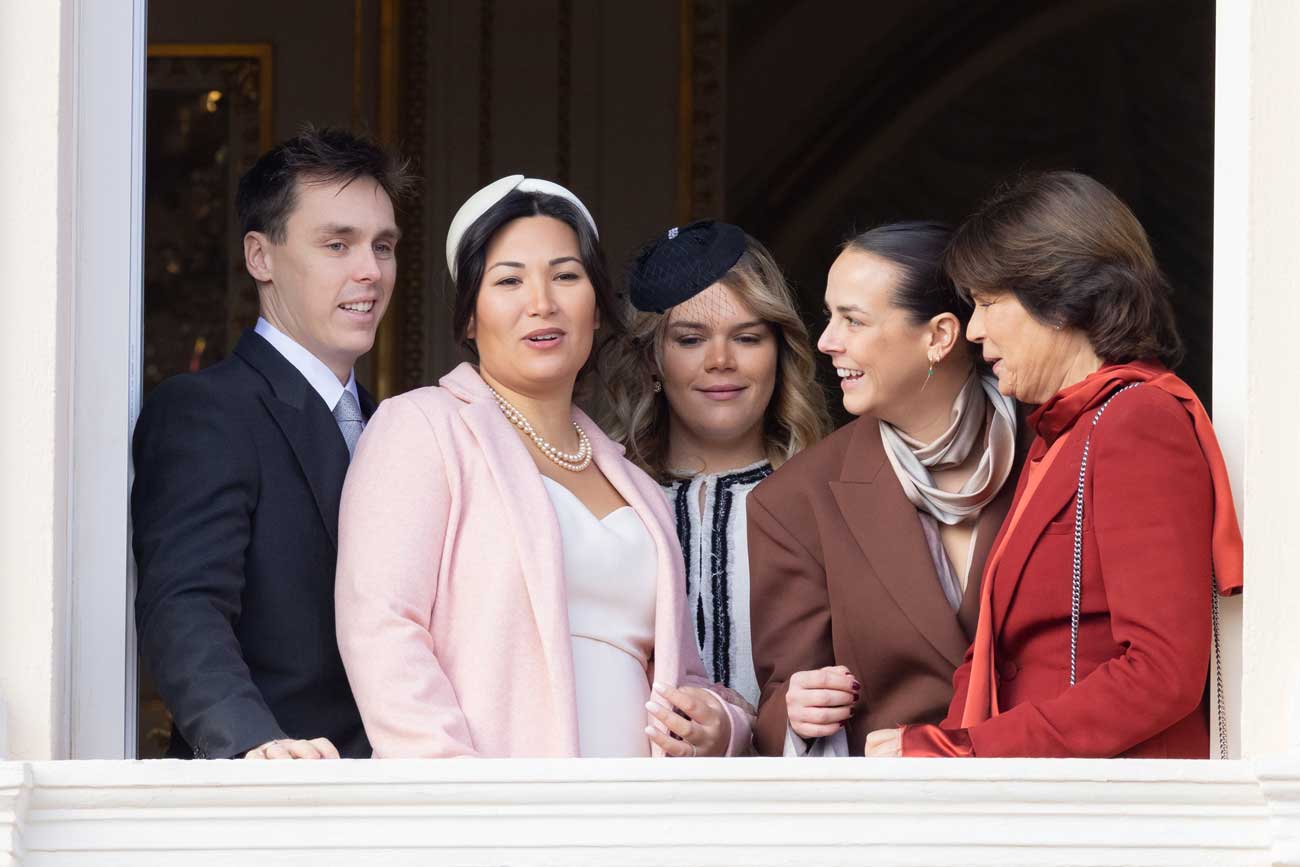 Read also: Charlotte Casiraghi appears for the first time with her two sons and her husband at the Monegasque National Day
Born on November 26, 1992, Louis Ducruet joined the order of succession a posteriori, at the marriage of his parents, Princess Stéphanie of Monaco and Daniel Ducruet, in July 1995. Louis Ducruet joined the order of succession to the Monegasque throne from retroactive to that date. He is now 15th in the order of succession, Princess Stephanie being the younger sister of Prince Albert II, she and her descendants rank after the children of Albert II and after the children and grandchildren of Princess Caroline from Hanover. The first child of Louis and Marie Ducruet will rank 16th in the order of succession to the Monegasque throne at birth, pushing Pauline back one place.
Princess Stephanie is going to be a grandmother for the first time at 57. After her marriage to Daniel Ducruet, from whom she divorced in 1996 and with whom she had two children, Louis and Pauline Ducruet, Princess Stéphanie had a daughter in 1998, Camille Gottlieb. Of the three children, only Louis is married. Pauline Ducruet has been in a relationship for some time with Maxime Giaccardi. Camille Gottlieb is single.
Read also: Camille Gottlieb glamorous among the stars of the closing ceremony of the Television Festival with Prince Albert II and Louis Ducruet
The Grimaldis are delighted to expand their family
After the announcement of Marie's pregnancy, many personalities and members of the princely family reacted publicly. Camilla Gottlieb exclaimed: "I'm going to be the best of tatas!" ". The eldest daughter of Prince Albert II and first cousin of Louis wrote on Instagram: "Congratulations, a beautiful family". Tessy Antony-de Nassau, former Princess of Luxembourg, shared her excitement on Instagram.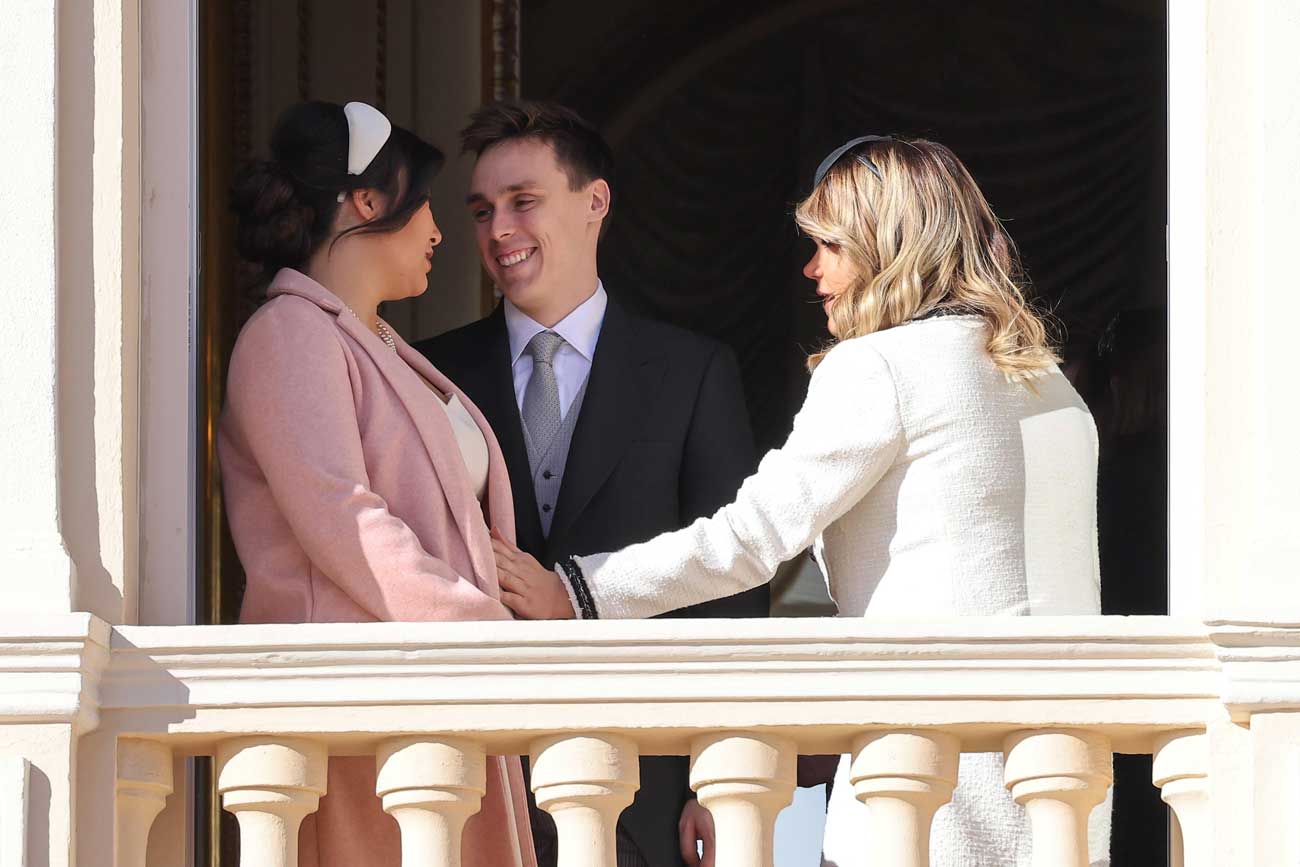 Princess Caroline of Hanover, born 1 year before Prince Albert II and 7 years before Princess Caroline, has already had the joy of being a grandmother several times. His eldest son, Andrea Casiraghi, has three children: India, Sacha and Maximilian. His eldest daughter, Charlotte Casiraghi has two sons: Raphaël Elmaleh and Balthazar Rassam. His second son, Pierre Casiraghi, has two sons: Stefano and Francesco Casiraghi. Only his third daughter, Princess Alexandra of Hanover, is childless and unmarried, but she is in a long-term relationship with Ben-Sylvester Strautmann.


#son #Louis #Ducruet #announces #good #news