Hogwarts Legacy: prepare your return to Hogwarts!
Game News Hogwarts Legacy: prepare your return to Hogwarts!
Anything is possible in Hogwarts Legacy, the magical release of the year. While waiting for February 10, we share with you the most important points to best prepare for your return to Hogwarts! "Hogwarts, Hogwarts, Hoggy Warty Hogwarts,Teach us something, please…"
An original story
Unlike other games from the saga, the development of Hogwarts Legacy takes a completely different direction. Relive the adventures of Harry Potter, it's over. This time, the wizard is you! To be more precise, the game is set in the 1890s and Dumbledore is just a toddler then. Avalanche Software has concocted an original story for youtrue to yourself and your vision of the magical world of Hogwarts. However, all is not rosy: the goblins are in full vendetta in the wizarding world and they are very interested in ancient magic. The latter is based on a rare faculty, of which only your hero has the capacities.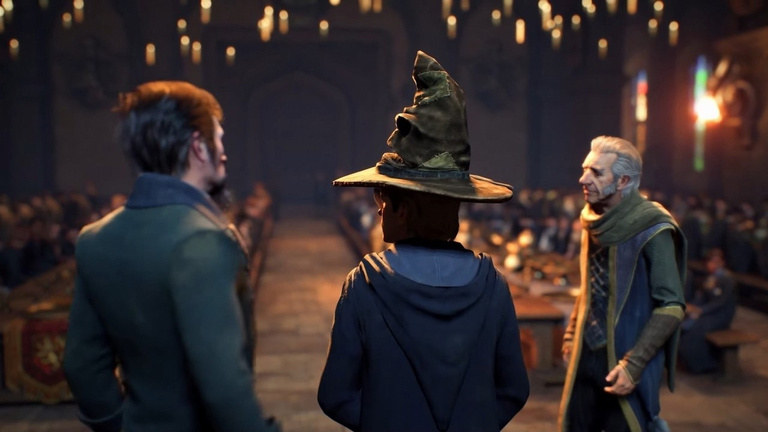 ---
you are a wizard
In Hogwarts Legacy, choices matter! Your decisions are about to determine the fate of your adventure, whether for good or ill. There is currently no risk of landing in Azkaban, but converting back into a black mage remains a possibility. NPCs will therefore be likely to ignore your attitude, you have been warned. Many paths are to be explored throughout the game, it is therefore preferable to make several runs to exploit all the options offered. Besides, the creation of your character is not to be taken lightly. Many customization criteria are available to you to ensure inclusiveness for all. Also, it will be possible to import your wand and your house from your account Magic world if you own one.
---
Hogwarts, your new home
Have you always dreamed of exploring Hogwarts in every corner? It's finally possible in Hogwarts Legacy! According to the first glimpses, the art direction of the game pays a nice tribute to the school of sorcery. Passing through the dormitories or the corridors, the magic is everywhere. Beyond the castle, the Forbidden Forest or Meals will also be available. Finally, it will be possible to admire the Scottish coasts around your new home during a flight, whether on a broom or riding a magical creature.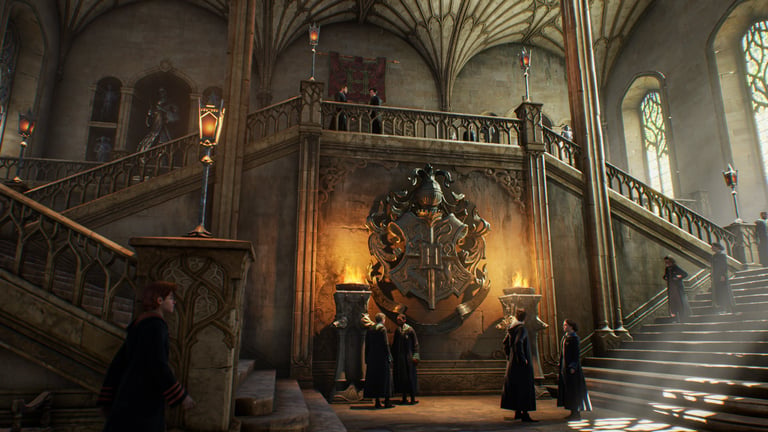 ---
Study, but not too much
If Harry Potter and his friends have come close to death more than once during their studies at Hogwarts, your generation will also be entitled to its share of adventures. Without questioning the school's supervision, the students tend to drift over the years… Saving the world is good, but passing exams is better! Classes will be required in Hogwarts Legacyin order to master new spells and meet a few people. As a reminder, your sorcerer integrates the school curriculum from the fifth year, so you have to catch up on the basics to obtain your BUSan important diploma to be authorized to move on to the next year and to specialize in the sixth and seventh year.
---
hours of magic
This part may frustrate more than one, but Quidditch, bavboules or wizard-style chess will not be part of Hogwarts Legacy. These aspects were too complicated for the studio to integrate, which had to make some sacrifices. It is the same for the multiplayer mode, which was not considered by the developers. Don't worry, the game won't be boring. It is estimated to have a lifespan of approximately 70 hours to complete the main story and all of its side quests. Finally, it will be possible to test one run per house, which will make the task easier for the undecided. In the meantime, Diagon Alley is waiting for you to prepare for your arrival at Hogwarts. See you next February 10 for the big start!
---
Bonus point: it will be possible to pet cats!
---
#Hogwarts #Legacy #prepare #return #Hogwarts