"I filmed with different Batmans": The next DC Comics movie is going to be very strange, it's official
Cultural News "I filmed with different Batmans": The next DC Comics movie is going to be very strange, it's official
Bringing together three Spider-Man from three different generations in Spider-Man: No Way Home seems to have given some ideas for the next big DC Universe movie.
Summary
Several Batmans in Aquaman 2?

Which Batman will meet?
Several Batmans in Aquaman 2?
When it was launched, Spider-Man: No Way Home, the third opus of Tom Holland's Spider-Man, had the effect of a bomb… It's simple, he had done the feat of bringing together three Spider-Man of different generations in one and the same film, namely Tobey Maguire's Spider-Man who was born in the early 2000s, but also that of Andrew Garfield. This feat allowed the feature film to bring together more than 7 million admissions in France, which makes it the biggest success of a superhero film in our region. It is therefore quite natural that this proposal gave ideas to the competition.
Indeed, it would seem that there would soon be several Batman in one and the same film, it is in any case what we understand when we listen actor Jason Momoa who claims to have shot with at least two different Batmans for Aquaman 2 in the microphone of the American site The Wrap.
I shot with two different versions of Batman. You never really know what's going on, so you'll have to wait to see what it will look like when the product is finished. Jason Momoa, actor
---
Which Batman will meet?
Led by James Wan, author of the first Aquaman released in 2018, Aquaman and the Lost Kingdom could therefore surprise fans by setting up a multiverse in turn. Thanks to this invention, like the Spider-Man saga with No Way Home, all the Batmans could then find themselves in the same room. Unfortunately, it is impossible to know which Batmans this Aquaman 2 could stage… Even if we have some ideas.
Of course, it's Ben Affleck's Batman that immediately comes to mind, especially since this version of the superhero has already saved the world in the company of the character of Jason Momoa in the film Justice League released in 2017. Note that the actor had also confirmed himself last July on Instagram to have a small role in Aquaman 2.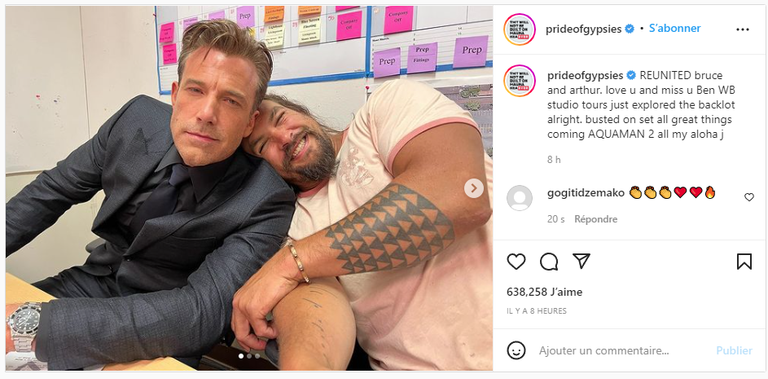 The question we then ask ourselves is "who could be the second Batman?". Robert Pattinson seems at first glance to be the most likely to make an appearance in Aquaman 2, especially given the success of The Batman, but it is forgotten that this adventure is not included in the DCEU. Our gaze then turns to Michael Keaton's Batman. Yes, if you have been following the DCEU news a little lately, you have surely heard that the actor from Batman (1989) and Batman: The Challenge (1992) should normally make his comeback in the costume of bat in the movie Batgirl which unfortunately remained unfinished. The feature film was indeed to see the light of day on the HBO Max service before being purely and simply canceled by Warner Bros., and this, even if its shooting was already in the box.
You have understood it, so there is a good chance that the next Aquaman will bring together two different generations of Batman, that of Michael Keaton as well as that of Ben Affleck. Now, all we have to do is take our troubles patiently.
As a reminder, Aquaman and the Lost Kingdom will be released in French cinemas at the end of the year, on December 20, 2023.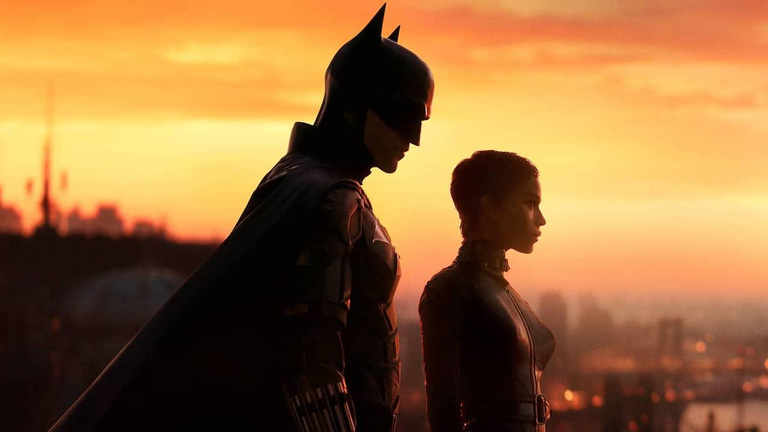 ---
#filmed #Batmans #Comics #movie #strange #official