"If you had won the Loto every day since you were born, you wouldn't even have a quarter of Bernard Arnault's fortune" | Economy
Cécile Duflot, former French Minister of Housing under the mandate of François Hollande, is today the director general of Oxfam France. Invited to France Inter on January 16, she spoke of the colossal fortune of billionaire Bernard Arnault (LVMH). A particularly effective illustration.

Writing


Last update:
01-20-23, 10:49


Source:
France inter, France news

"These numbers are crazy. It is even that which protects them", underlines Cécile Duflot, during a discussion on the extent of the fortune of the French Bernard Arnault, the richest man in Europe, third on the world podium, behind Elon Musk (Tesla, SpaceX, Twitter) and Jeff Bezos (Amazon), valued… at 194 billion euros. "It seems completely remote to us. We can easily imagine someone rich, very rich, 2 million euros, 3 million euros… even 10-15 million, we still manage to understand but as soon as we cross certain thresholds, we don't understand not," she said.
Very instructive illustration
She then illustrates the reality of this colossal amount with a simple and particularly instructive little calculation. The example applies to a 50-year-old person, more or less his age (47 years old): "If you had won the Loto, since the day of your birth, two million euros per day, well, you wouldn't even have a quarter of Bernard Arnault's fortune," she explains. "There is a question of proportion. They don't need that money. A little redistribution, it would allow everyone to live better", she defends.
A calculation… undervalued
France info wished to verify its statements and this calculation is true. The worst part is that it is even undervalued. Cécile Duflot starts from an estimate of 179 billion euros, while the fortune of the LVMH group today amounts to 194 billion euros (191, according to Forbes). "If we multiply the sum of the jackpot, or two million euros, by the number of days in a year, 365, and we multiply all that again by the number of years in the life of our lucky winner, 50, that gives: 36.5 billion euros", details France info, that is to say much less than a quarter of the sum (45 billion).
However, some nuances
However, some nuances should be added to this comparison. Bernard Arnault obviously does not have 194 billion euros on his account, tempers France info. On the one hand, it is the Arnault family: it owns, with its LVMH group, some 75 luxury brands. On the other hand, this fortune is mainly established on the basis of the number of shares in his possession. An amount that can therefore fluctuate from day to day.
400 billion euros
The market capitalization of the LVMH group exceeded the threshold of 400 billion euros on Tuesday, a first for a European company and the only company on the Old Continent to be among the 20 largest capitalizations in the world, specifies the AFP agency. The capitalization of a company designates the amount that would have to be spent to buy all of the existing shares.
READ ALSO
Annoyed at being tracked on the internet, Bernard Arnault sells his private jet
The wealthiest French hold 20 billion in Belgium
Delphine Arnault appointed CEO of Christian Dior Couture, Pietro Beccari at the head of Louis Vuitton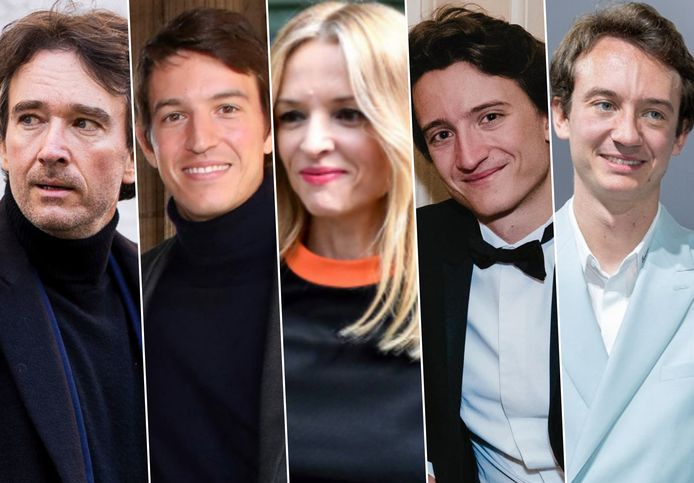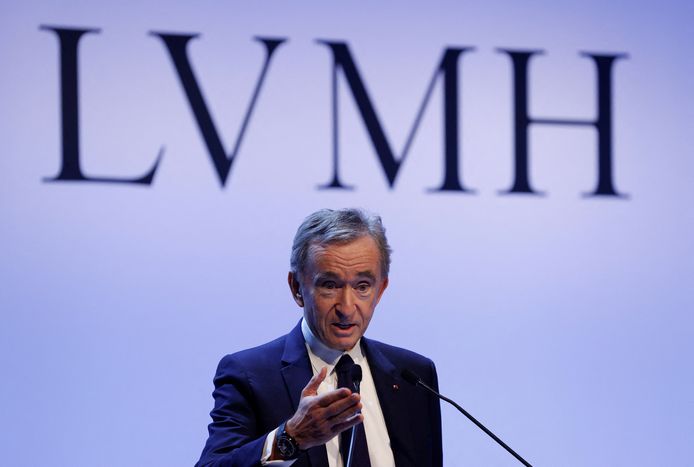 Free and unlimited access to Showbytes? That can!
Log in or create an account and don't miss anything from the stars.

Yes, I want free and unlimited access
#won #Loto #day #born #wouldnt #quarter #Bernard #Arnaults #fortune #Economy