Microsoft wants to compete with Google by investing up to $10 billion in OpenAI – Business AM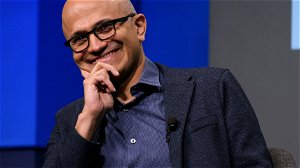 Tech giant Microsoft is reportedly looking to invest up to $10 billion in research lab OpenAI, which is developing artificial intelligence (AI) ChatGPT, among other things. This is what people with knowledge of the case told the news agency Bloomberg.
Why is this important?
At the end of last year, the ChatGPT AI captured the hearts of netizens with lightning speed. Just days after its launch, millions of people were already using the chatbot, and many already believe that ChatGPT and similar programs will soon replace search engines like Google.
The essential : Under the current proposal, Microsoft would invest funds in the research lab in stages over the next few years.
The two companies are said to have been negotiating an agreement for several months. However, nothing would be fixed yet, according to Bloomberg.
Earlier in January, it emerged that OpenAI was seeking investors for a potential acquisition of the company. If such an acquisition goes through, the company would be valued at around $29 billion, while it has generated virtually no revenue so far.
However, both Microsoft and OpenAI have not yet said anything about a possible agreement.
A big investment from Microsoft is certainly not inconceivable. The tech giant was already putting a few billion dollars into OpenAI in 2019.
According to anonymous sources, Microsoft may even add the chatbot to the Bing search engine. This could happen as early as March 2023.
This way, Google's biggest fear could come true. Indeed, company executives declared a "code red" in late December due to the threat chatbots like ChatGPT could pose to the company's revenue model.
A revolution ?
The context : When ChatGPT was launched in late November 2022, its potential was immediately hyped.
The software is able to talk about a wide variety of things. It can do this in a wide range of languages. ChatGPT is even able to write snippets of code, build recipes, and more.
The AI ​​was trained with a database of millions of web pages published until 2021. However, it cannot (yet) provide concrete answers, as it is not yet connected to the internet.
Sam Altman, one of the founders of OpenAI, has previously warned that the chatbot is not yet good enough to rely on completely.
Still, many experts believe the technology will soon become reliable. Laurent Sorber, co-founder and technical director of the Brussels-based company Radix, which specializes in artificial intelligence, told business am in December that technologies like ChatGPT could be connected to the internet within a year already.
RVW
#Microsoft #compete #Google #investing #billion #OpenAI #Business