Health
Self-isolate when symptoms of the virus are felt
Self-isolate when symptoms of the virus are felt
You are browsing the Radio-Canada website
Help with navigation

Start of main content
Self-isolate when symptoms of the virus are felt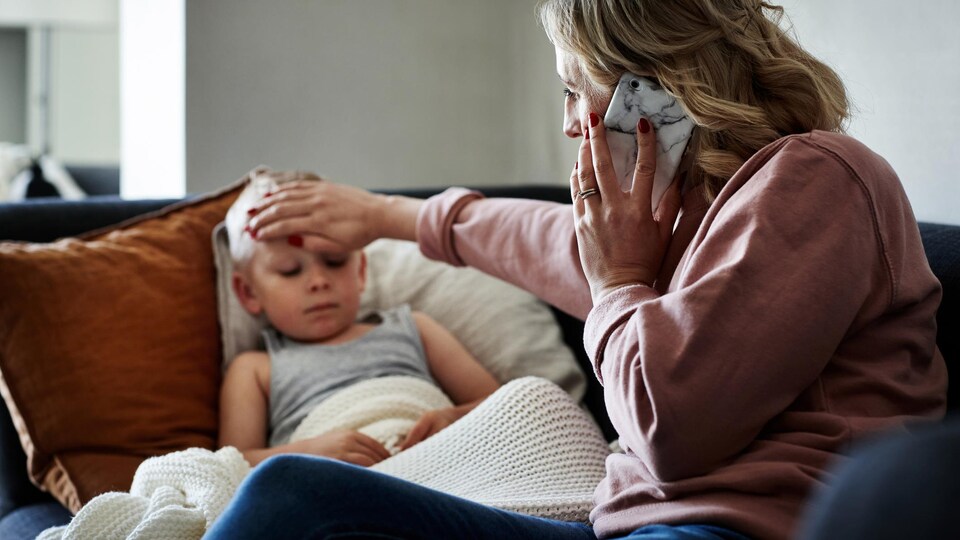 Doctor of immunology and virology and research assistant at the University of Manitoba Julie Lajoie talks to us about the importance of staying at home when you are sick.PHOTO: Getty Images/Dean Mitchell
These days, the flu, COVID-19 and respiratory illnesses are the viruses that are spreading in Canada.
Some doctors urge people who are showing symptoms of these viruses to stay home and not go to school or work.
Doctor of immunology and virology and research assistant at the University of Manitoba Julie Lajoie reminds us that, with the 3 viruses that are currently spreading, children's hospitals are overwhelmed and that the flu has only just begun.
To prevent the spread, she also recommends people isolate themselves at home.
For people who cannot afford to stay at home, the doctor recommends that they wear the mask if they come into contact with other people.
Julie Lajoie finds it important that federal employees be entitled to 10 days of paid vacation and that in British Columbia, all workers are entitled to 5 days of paid vacation.
She would like these benefits to apply to all workers, because not everyone can afford to be absent from work.
#Selfisolate #symptoms #virus #felt