Sony, Microsoft, Nintendo: Who released the most new licenses in 2022?
Game News Sony, Microsoft, Nintendo: Who released the most new licenses in 2022?
The year is coming to an end and it is now high time to take stock of the new licenses published by each major game manufacturer. Nintendo, Sony, Microsoft, who wins?
It would seem that the new licenses were not really on the 2022 release schedule. This little illustrated report comes from gamesindustry, which chooses to compare the number of game publications from each major publisher with their new licenses. At Nintendo, for example, there are 0 novelties for every 10 releases. ; a significant difference which is of course explained by the giant's desire to capitalize on star franchises that work every time. This year alone, Splatoon 3 has been setting sales records since its fall launch worldwide and has sold more than 3.45 million units in just three days. In the Top 30 most downloaded games on the Switch eShop in Japan in 2022, it is ahead of Pokémon Legends: Arceus (The Pokémon Company), Pokémon Purple (The Pokémon Company), Pokémon Scarlet (The Pokémon Company), Monster Hunter Rise (Capcom), Kirby and the Forgotten World (Nintendo), Nintendo Switch Sports (Nintendo) or even Mario Kart 8 Deluxe (Nintendo); a majority of historical sagas published by Nintendo therefore, which are not ready to bow out.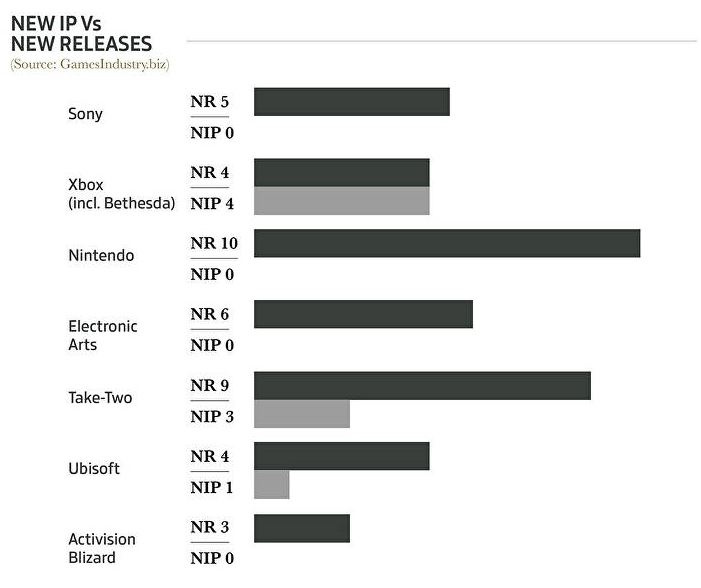 At Sony, what is the trend? This time there are 5 game releases for 0 new license. The year was notably marked by the releases of Horizon: Forbidden West, which left the Game Awards ceremony empty-handed. The developers of Guerrilla Games have already revealed some of their ambitions in a job offer, where we find the mention of a multiplayer game; this title will introduce us to "a new cast of characters" and sport "a uniquely stylized look" where players can roam the majestic wilderness of Horizon. Also included in the batch of major releases are recent ports of the Spider-Man and Uncharted games as well as the latest installments of the Gran Turismo and God of War sagas. We recently learned about this that Santa Monica is currently working on a new project and Cory Barlog is in charge of it.. A finally unprecedented franchise therefore, on which he has been working now for "a year or two". We also recall that during the preparation of God of War in 2018, an entire studio team was working on a science fiction game, which was unfortunately cancelled. For now, no more info to put in your mouth.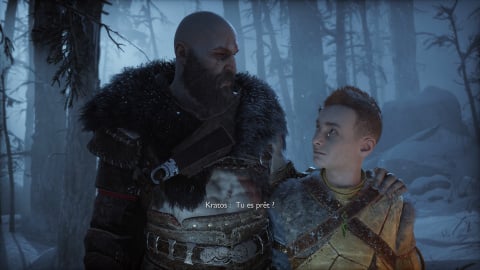 ---
Xbox comes out big winner
Ultimately, Xbox has released the most new licenses this yearamong which we can count Ghostwire Tokyo, new baby from Bethesda. Let's also include in the list As Dusk Falls, the first game from the INTERIOR/NIGHT studio with a unique aesthetic: The characters in this narrative game are only 2D illustrations placed in 3D sets that come alive over the cutscenes. Next come two games from Obsidian: Grounded and Pentiment, both of which received excellent reviews. Next year, Xbox will count on the success of its next juggernaut, a certain Skyrim in space called Starfield.
Finally, let's stop for a last moment on the side of the other publishers mentioned by gamesindustry: Electronic Arts has to its credit a total of 6 releases for 0 new licenses, while Take-Two signs a more balanced total of 9 releases for 3 new licenses, including the very good RollerDrome, a successful mix between Max Payne and Tony Hawk's Pro Skater. Ubisoft has meanwhile 4 releases for a new license, probably referring to Roller Champions which will not have inherited a great success. Then to finish, Activision Blizzard signs 3 releases against 0 new license.
#Sony #Microsoft #Nintendo #released #licenses