Switch 2, GTA VI, FF XVI: what players should expect in 2023 on Nintendo Switch, PC, PlayStation 5 and Xbox Series
Game News Switch 2, GTA VI, FF XVI: what players should expect in 2023 on Nintendo Switch, PC, PlayStation 5 and Xbox Series
Before ending this year 2022, which was both rich in quality releases and postponements, we wanted to celebrate New Year's Eve by looking at the good news to come, probable or announced. Like every year, we looked at the few insistent rumors on the web and lifted our wet finger to guess where the wind of 2023 might be carrying us.
Summary
Nintendo, Sony, Microsoft: the announcement of new consoles

Big games in our machines

Takeovers of studios

Game Pass and PlayStation Plus will continue to evolve

News of highly anticipated titles
Nintendo, Sony, Microsoft: the announcement of new consoles
If you follow us regularly, you know that rumors of new hardware – or revisions of consoles we already have – punctuate the news on the site. For a long time, we believed that a Switch Pro was under study, relying on the articles of the very serious site Bloomberg. According to John Linneman of Digital Foundry, a revision of the Switch was indeed planned but the project would have fallen through to make way for the development of a real new Nintendo console. The success of the Switch being insolent, it would be surprising to see the Japanese giant drastically change its formula, which is why the name of Switch 2 is already circulating on the Net. Insider Tom Henderson, the source of many leaks, is in any case convinced: in 2023, the Switch will turn six, and the success of Steam Deck could convince Nintendo to introduce a new console in the coming months.
At Sony, it's been a while since the rumor ofa review of the PlayStation 5 circulates. This new machine would be equipped with a removable disk drive and would allow the manufacturer to reduce the shipping and production costs of its current hardware. On the Microsoft side, the famous Keystone project is on everyone's lips. This small console designed to connect to screens in order to deliver Cloud gaming has been officially cited by Phil Spencer, the gaming boss at Microsoft. If for the moment the white box has not been marketed because of a history of too high prices, it would be surprising to see the idea definitively buried. After all, the Redmond firm has repeated it many times: its objective is to multiply the entry points to its ecosystem.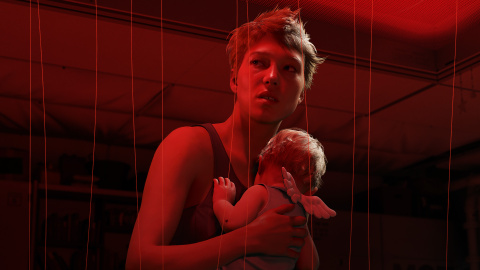 ---
Big games in our machines
Unless new untimely postponements hit 2023, the new year promises to be rich in major releases. Whether you're having fun on Nintendo Switch, PlayStation 5, Xbox Series X|S or PC, it's going to be heavy. Judge for yourself: The Legend of Zelda: Tears of the Kingdom, Hogwarts Legacy: Hogwarts Legacy, Diablo IV, Final Fantasy XVI, Street Fighter 6, Star Wars Jedi: Survivor, Baldur's Gate III, Redfall, Starfield, Alan Wake II, Pikmin 4, Forza Motorsport, STALKER 2: The Heart of Chornobyl, Marvel's Spider-Man 2, not to mention the remakes of Dead Space (2023), Resident Evil 4 (2023) and Silent Hill 2 (2023). On the side of smaller games, we can't wait to discover REPLACED, The Last Case of Benedict Fox or Hollow Knight: Silksong. On paper, 2023 promises hours of fun across genres. The impatience torments us already.
---
Takeovers of studios
By buying Bethesda and planning to acquire Activision Blizzard King, Microsoft has suddenly shown its desire to build a video game empire. Compared to other GAFAs which also operate in gaming, such as Google and Amazon, the group seems to be in a better position. By being so aggressive in its takeover strategy, the Satya Nadella-led company is surely accelerating market consolidation and precipitating the creation of competing blocs.. As NetEase and Tencent continue to buy studios and increase their stake in others, Sony has also used 2022 to do some shopping with the acquisitions of Bungie, Savage Game Studios and Haven.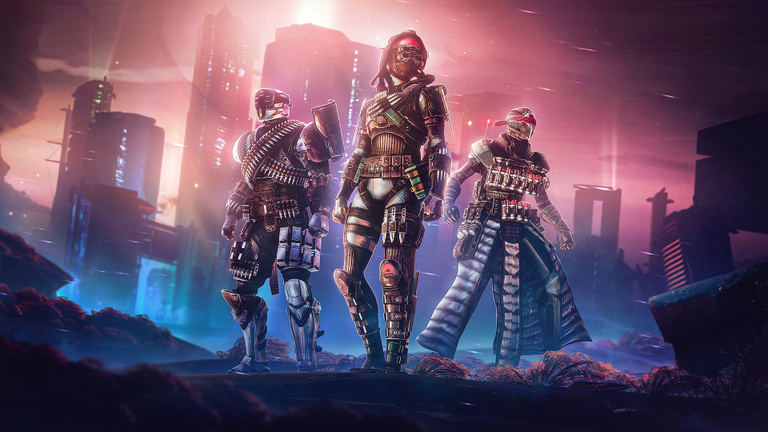 Major publishers and manufacturers are not going to stop there and will continue to put their hands on talented teamslike Embracer, which secured the services of Crystal Dynamics and Eidos-Montréal. Several publishers and independent studios are still available on the market, and the Microsoft/Activision affair has proven that large-scale agreements, as incredible as they are, could strike at any time. By dint of multiplying successful partnerships, could Sony and Square-Enix unite officially? In the same vein, all eyes are necessarily on Asobo on Microsoft's side. The people of Bordeaux have had good relations with the American giant for many years. They helped develop first-party games, participated in the Hololens project when everything was top secret, developed the very impressive Flight Simulator and released A Plague Tale Requiem as day one in the Game Pass. We will inevitably be surprised by new mergers in 2023.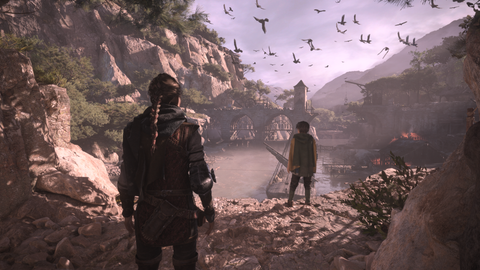 As for the Microsoft / Activision Blizzard King case, it could see a resolution this year, even if it is possible that disagreements with the main regulators delay the expected date of finalization (initially set for June 2023).
---
Game Pass and PlayStation Plus will continue to evolve
During almost the entire PlayStation 3 and Xbox One generation, the two behemoths rarely got into each other, at least publicly. The fact that Sony spends money in the narrative AAA to highlight its console where Microsoft is taking the service route to multiply entry points has even suggested that the two competitors were no longer aiming at the same target. Nevertheless, the desire to buy influential publishers (Bethesda, Activision) in order to better feed its Game Pass has strained relations. We have already come back to the murderous declarations of both sides several times in recent months.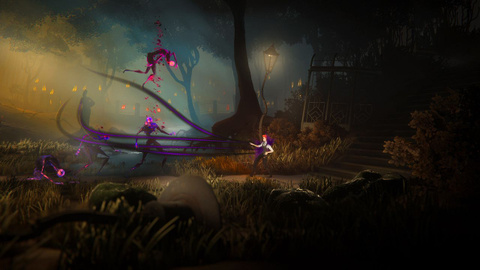 What is certain is that by merging PS Now and PlayStation Plus, Sony no longer wants to let Microsoft do what it wants in subscriptions giving access to a catalog of games. Both Game Pass and PlayStation Plus are set to evolve. The first should soon offer a family offer, while the second could see some of its features being refined, such as that allowing you to play demos of the latest AAAs. It remains to be seen if prices will remain fixed or if they too will experience an increase in 2023. All signs indicate that the two giants will (also) go to war on services.
---
News of highly anticipated titles
2023 could be the year to finally learn a little more about projects we haven't heard from for a long time. We are obviously thinking of Metroid Prime 4 at Nintendo, but also of Senua's Saga: Hellblade II, Fable, Perfect Dark and Everwild at Microsoft. Kojima fans should learn more information about Death Stranding 2 but also about the secret project developed with Xbox teams. After the huge leak having revealed a lot of information on Grand Theft Auto VI, Rockstar could consider officially showing its production in 2023. Why 2023? Simply because a document from Microsoft indicates that the long-awaited new installment of Grand Theft Auto is due in 2024. So that could suggest a reveal a year earlier. On the side of Konami, we are entitled to expect news of certain flagship licenses since Noriaki Okamura, producer at Konami, promised the revelation "many new games for 2023", including an "long awaitedFinally, Fumito Ueda (ICO, The Last Guardian) could also announce his new project in the coming months.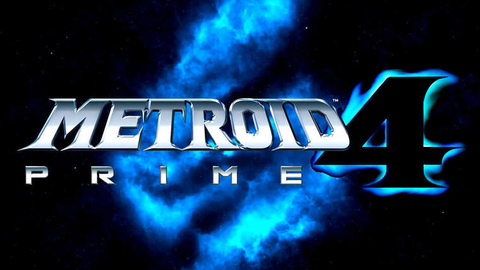 Now that we've looked to the horizon and recalled the rumors/predictions of 2023 that have us excited, it's time to wrap up 2022 for good. But also to wish you in advance an excellent new year, full of good times, and of course, good games.
#Switch #GTA #XVI #players #expect #Nintendo #Switch #PlayStation #Xbox #Series