the first specs of the mid-range kings have leaked
The first specifications of the Poco X5 and Poco X5 Pro have leaked on the web. The two devices from the Chinese manufacturer share many points in common with Xiaomi's Redmi Note 12.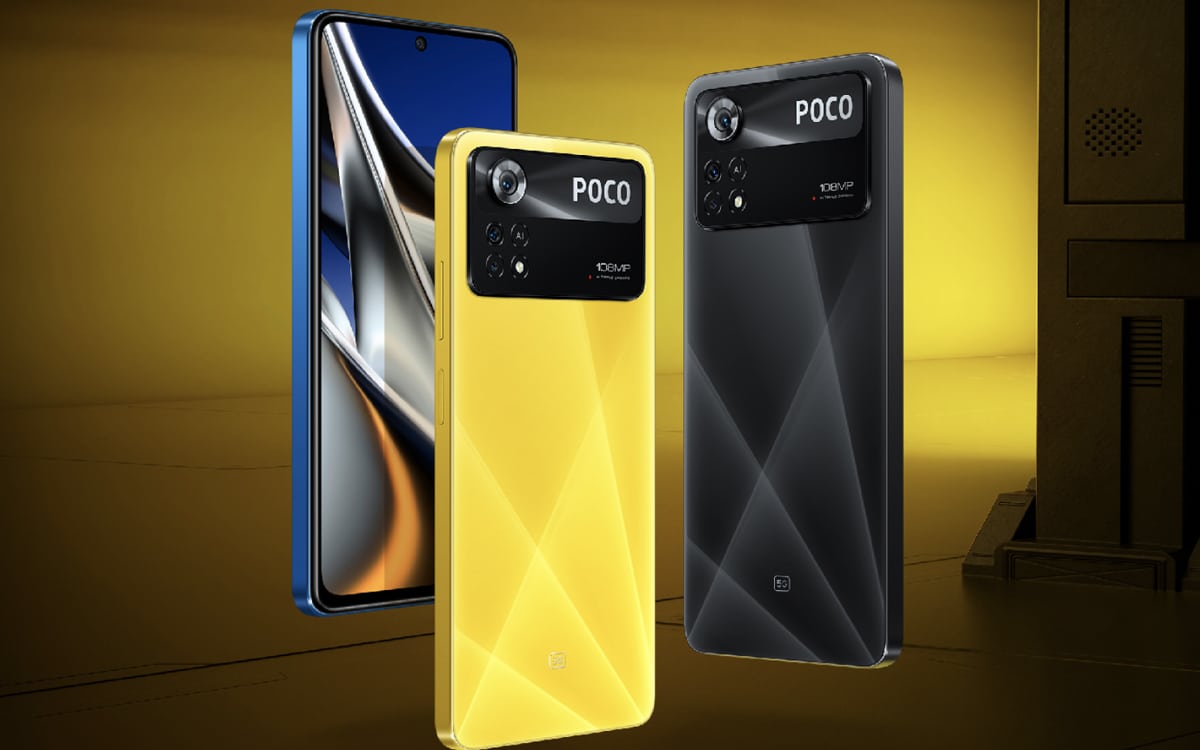 Poco has made a specialty of offering high-performance smartphones with an interesting design, and above all, for a very contained price. Although we considered the Poco X3 Pro to be too wobbly a smartphone to convince, Xiaomi's former mid-range division, which is now a very separate company, has been able to rectify the situation with the Poco X4. This last shares many features with the Redmi Note 11T Pro.
If the Poco X4 was intended for the mid-range, it nevertheless presented interesting innovations. The 120Hz refresh rate of its 6.7-inch screen, for example. A Twitter member named Kacper Skrzypek has revealed that the Poco X5 will be based on the same platform as Xiaomi's highly anticipated Redmi Note 12. The Redmi Note12 Speed ​​S will share commonalities with the Poco X5 Pro and the RedmiK60 will be equivalent to the Poco F5 Pro.
The components of the Poco X5 5G will be identical to those of the Redmi Note 12
According to the Polish leaker, the new device of the X range of Poco should be formalized at during the month of January 2023. If the comparison made with the Redmi Note 12 in kacskrz's tweet is true, it will therefore not be a flagship. The Poco X5 5G is listed by its manufacturer under the code name Moonstone. Surprisingly enough, the Poco X5 5G will feature a Snapdragon 695, the same processor as its predecessor. This should allow Poco to sell its smartphone at an even more affordable price. The Poco X5 Pro will be powered by a Snapdragon 778 G. The X5 and X5 Pro will benefit from an AMOLED screen. The Pro model's photo sensor should have a resolution of 108 MP.
Redmi Note 12 5G and Poco X5 innards should be identical. The two smartphones will still differ in design, with Poco's devices sporting their now famous yellow dress.
Source: Gizchina
#specs #midrange #kings #leaked