'They Can't Defeat Us' Series Canceled By Netflix Could Be Saved By Twitter
Cultural News 'They Can't Defeat Us' Series Canceled By Netflix Could Be Saved By Twitter
History is an eternal restart. After the cancellation of a Netflix series, angry fans have once again launched an Internet petition to try to change the SVOD giant's mind. Today, the lucky winner is Warrior Nun, who after two seasons had to return to the convent.
Summary
They pray for his return

The petition as a sword
They pray for his return
They are convinced of it: fans of the television series Warrior Nun think they can convince Netflix to produce a new season in order to extend the adventures of Ava Silva (played by Alba Baptista) on screen. Appeared in July 2020 on the famous SVOD platform, Warrior Nun is inspired by the comic book Warrior Nun Areala and tells the fantastic epic of a young quadriplegic woman placed in a Catholic orphanage who dies mysteriously. Thanks to a magical artifact, she is resurrected, can move as she pleases again and has supernatural powers. Willy-nilly, she is now part of the Warrior Sisters of the Order of the Cruciform Sword, a secret society belonging to the Catholic Church whose mission is to confront the forces of darkness. After two seasons, Netflix announced in December 2022 that it did not want to continue the adventure, leaving fans bitter. Era of social networks obliges, the story could not stop there.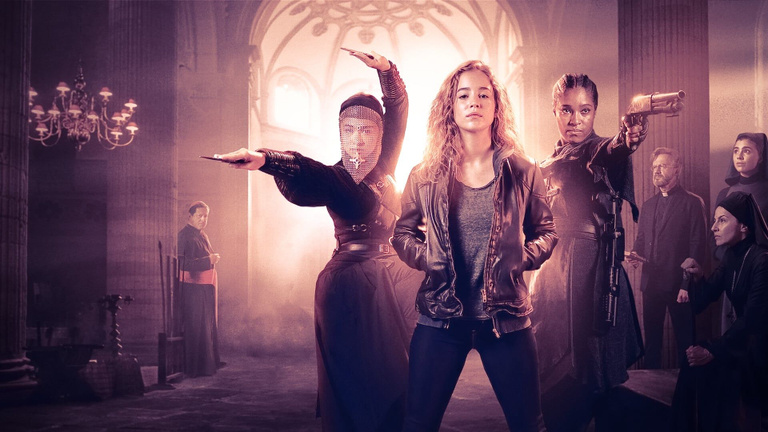 ---
The petition as a sword
Like other series abruptly stopped by Netflix such as Destiny: The Winx saga or 1899, a petition online was created by fans to try to change the platform's mind, but also to try to find a new broadcaster. Having welcomed more than 105,200 signatures as of this writing, the petition has been shared on Twitter by Warrior Nun director Simon Barry. "You are all amazing! The fight goes on" he wrote, before adding the hashtag #SaveWarriorNun.
"Let's be strong and fight" chant in chorus the lovers of the series in their answers. "The hashtag now has over 5 million tweets. This series was extremely important for representation, including people of color, women, LGBTQ" reads the page of the petition. On social networks, fans can count on unexpected supportlike that of James Costos, former United States Ambassador to Spain. "Go Netflix, Warrior Nun Fans Won't Let You Down, Ratings Guaranteed" he wrote on January 5th.
So far, neither Netflix nor any other broadcaster has given Warrior Nun addicts some hope. This series ranked in the top 10 of the best series of 2022 at Forbes would really need a divine boost not to fall into oblivion. It remains to be seen if the Nashville or Sense 8 miracle can happen again.
---
Read also :
#Defeat #Series #Canceled #Netflix #Saved #Twitter