"Titanic": a scientific study reveals whether Jack could have survived, at the request of James Cameron
Twenty-five years ago landed on our screens the most famous and most tragic love story of cinema. The romance between Jack (Leonardo DiCaprio) and Rose (Kate Winslet) aboard the Titanicbrutally broken by the sinking of the gigantic ocean liner.
If this legendary film always unleashes passions, it is also the subject of debate, in particular on its tragic end. Some fans, finding the ending too heartbreaking, would have preferred – spoiler warning – not to see Jack die. But could it be otherwise scientifically speaking, for the sake of credibility? This is the whole subject of a scientific study commissioned by director James Cameron, reports Point.
⋙ April 14, 1912: the sinking of the Titanic recounted by the newspapers of the time
No chance of survival together
"We carried out an in-depth forensic analysis with a hypothermia expert who reproduced the raft from the film", explains the Canadian director. These are two stuntmen who had, for the purposes of this experience, the immense honor of playing Jack and Rose. Covered with sensors, these two stuntmen, of the same body mass as the two characters, were immersed in icy water to be subjected to several tests, in order to find out what the different survival conditions would have been in real circumstances. And James Cameron affirms it, "there was no chance that they could both survive".
⋙ The Crazy Story of John Borland Thayer, Titanic Survivor
"Jack had to die", says the director of Titanic
Scientific proof that goes in the direction of the scenario that had always been desired by the director and producer: "Jack had to die. It's like Romeo and Juliet. It's a film about love, sacrifice and mortality. Love is measured for sacrifice."
The detailed results of the science experiment will be explained to fans in a documentary scheduled for next February. The beginning of the year 2023 will also see the celebrations with great fanfare of the 25th anniversary of the film, with also the theatrical release of a restored version of the legendary film. The broadcast of the documentary with the images of the scientific experiment will also be an opportunity for James Cameron to turn the page. The director indeed hopes that he will "finally no longer have to answer the question" of whether Jack could have survived.
Read also :
Why is the Hope Diamond, which inspired "Heart of the Ocean" in "Titanic", cursed?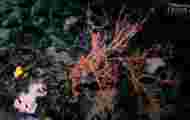 An unsuspected ecosystem discovered at a depth of 2900 m near the wreck of the Titanic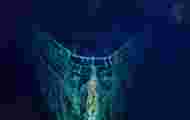 Titanic: a new expedition delivers unpublished images of the wreck of the famous ocean liner
#Titanic #scientific #study #reveals #Jack #survived #request #James #Cameron