USA: Obesity treatments recommended for obese children aged 12 and over
Obesity treatments like orlistat and especially semaglutide are now clearly recommended for obese children 12 and older, according to the latest guidelines from America's leading pediatric learned society, theAmerican Academy of Pediatrics (PAA). These drugs should be prescribed in conjunction with lifestyle changes and behavioral therapies. These recommendations released on January 9, 2023 are the first that clearly advise the taking of medication in obese children aged 12 and over.
Obesity: 1 in 5 children
About one in five children in the United States is obese, according to figures from the Centers for Disaster Control and Prevention Americans (CDC) quoted by the the wall street journal Accessed Jan. 9, 2023. The AAP reports 14 million American children and teens are obese. This disease is associated with serious short-term and long-term health problems, including cardiovascular disease and diabetes. The determination of obesity in a child or adolescent is done by measuring the BMI, but unlike adults, it is compared to other children or adolescents of the same sex and the same age group. For example, adolescents who are eligible for the drug semaglutide are those whose baseline BMI is at or above the 95th percentile for age and sex.
Medications
The AAP association mentions drugs or molecules that can be used to treat obesity in children aged 12 and over. We find in particular orlistat which blocks the absorption of fats and especially semaglutide (Ozempic®, Rybelsus® or Wegovy®) which acts in particular as an appetite suppressant. These two drugs have been approved by the FDA in the United States to treat obesity in people aged 12 and over, semaglutide since the end of 2022. Metformin, a famous type 2 diabetes drug, also appears in this listing. However, it is not officially authorized against obesity but often used in without labeloff official indication, to treat obesity in children.
Semaglutide
Semaglutide, which belongs to the GLP-1 agonists, is a very effective drug that acts as much on diabetes (type 2) as on weight loss. In adults, semaglutide is such a successful prescription that several countries such as Switzerland are short of this drug taken by injection, Wegovy®. It is specially indicated for obesity and not only against diabetes like Ozempic® (also in injection) and Rybelsus® (in tablet). Semaglutide and other GLP-1 agonists (eg liraglutide) mimic the natural feeling of fullness and also act as an appetite suppressant. The most common possible side effects of semaglutide are gastrointestinal upset such as nausea, vomiting, diarrhea, abdominal pain, and constipation.
Impressive studies
In a study in adults, Wegovy® (semaglutide) caused an average weight loss of 15% when combined with lifestyle counseling, compared to a 2.5% loss for a placebo and advices. In a study called STEP TEENS, published in particular in the New England Journal of Medicine (DOI: 10.1056/NEJMoa2208601), obese children and adolescents (12 to 17 years) treated with semaglutide with a once-weekly administration of 2.4 mg for 68 weeks saw their BMI decrease by 16.1%, compared to an increase of 0.6% in those who received a placebo.
Bariatric surgery
These guidelines from the AAP, the largest pediatric association in the United States, also recommend that pediatricians refer children 13 and older with severe obesity to surgeons performing bariatric surgery for evaluation.
Deal without delay
The idea with these new recommendations is to treat childhood obesity as quickly as possible, without waiting. There is more evidence than ever that treating childhood obesity is safe and effective, according to the AAP.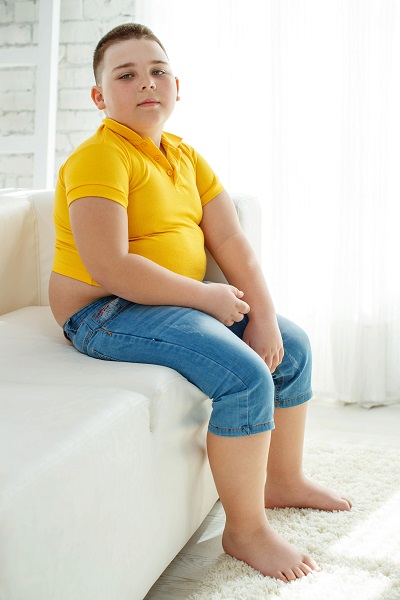 January 10, 2023. By Xavier Gruffat (pharmacy). Sources: The Wall Street Journal, American Academy of Pediatrics (AP)Medscape. Study: doi:10.1542/peds.2022-060641. Read this news in Portuguese as well.


#USA #Obesity #treatments #recommended #obese #children #aged