Windows 12: 5 things we already know
JVTech News Windows 12: 5 things we already know
Windows 11 was released in October 2021, and even though this version appeared 6 years after Windows 10, this brand new version is still struggling to find a place on our computers. But Microsoft is not going to stop there, since Windows 12 would be in the cards.
Windows 11: the balance sheet
Before talking about Windows 12, it is important to understand the turn Microsoft has taken with Windows 11.
The StatCounter analysis service has collected the number of users of each version of Windows, and the results are clear: Windows 11 is clearly not winning the hearts of users.
Only 15% of PC owners using Windows 11, against, hang on tight: 71% for Windows 10. The reasons are many, such as very high RAM usage on Windows 11, which leads users, especially gamers, to stay on their good old Windows 10.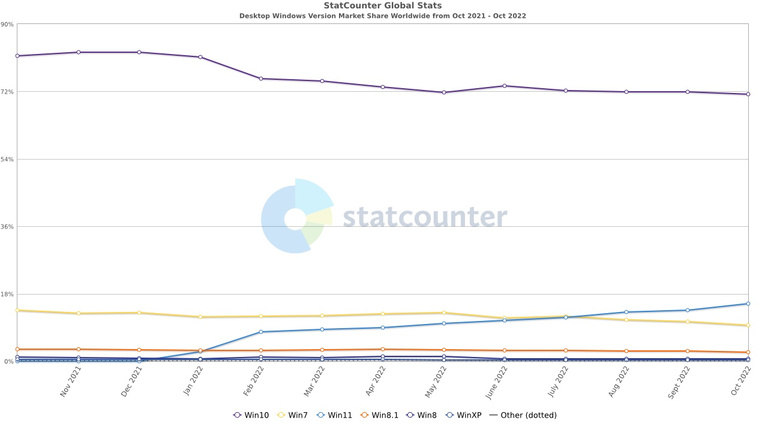 Another important thing to take into account is simply the Covid. You're going to tell me, what relationship? But the shortage of electronic components did not allow brands to sell many machines running Windows 11. The figures are therefore "distorted" by this singular event that we have gone through.
Even if Windows 11 experienced a boost in popularity when it was released, in particular thanks to the implementation of a free update, this version is still far below Windows 10. This explains the popularity of Windows 10, c It is also the fact that this version allowed users to flee Windows 8 and 8.1 who clearly failed to understand the needs of the public, especially on the interface.
Windows 11 recently overtook the number of Windows 8 users, but that's clearly not a win for Microsoft. So of course, the developers are already working on the future version of the operating system: Windows 12.
---
5 things to know about Windows 12
The new Windows 12 interface
Of course, users are waiting for Windows 12 at the turn for its new interface. Microsoft has already released screenshots of prototypes during the Microsoft Keynote presented by CEO Satya Nadella.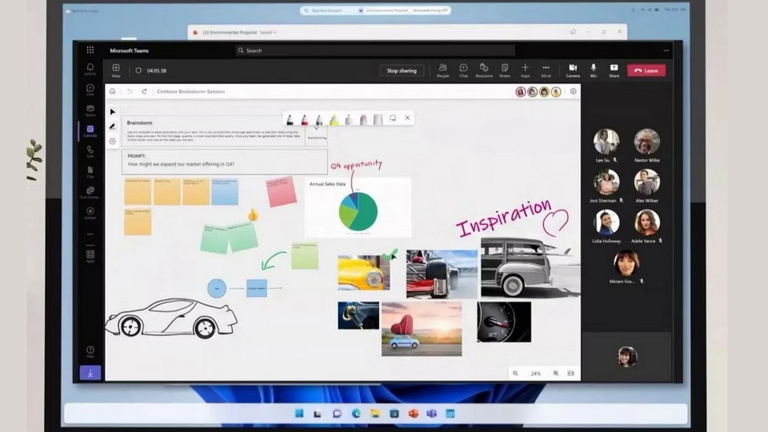 Users on Windows 11 should clearly not be disturbed by these changes, but we can already notice that the taskbar will be slightly floating. Why ? It is easy to imagine that Widgets will be able to find their place there, or even place windows under it.
Finally, these images of Windows 12 show us an interface quite similar to that found on MacOS, with shortcuts still centered in the middle of the taskbar and more streamlined windows.
Will Windows 12 be free?
Microsoft has every interest in letting users upgrade to Windows 12 completely free of charge. Windows 11 clearly failed to cover the costs invested in the project and the company would not want to shoot itself in the foot by introducing a paid policy for this OS.
Microsoft's goal is above all to democratize their operating system, so, except for reverse communication before the release: Windows 12 will be completely free.
Will updating to Windows 12 be mandatory?
Even though Microsoft pushed Windows 10 users to upgrade to Windows 11, not everyone will have to upgrade.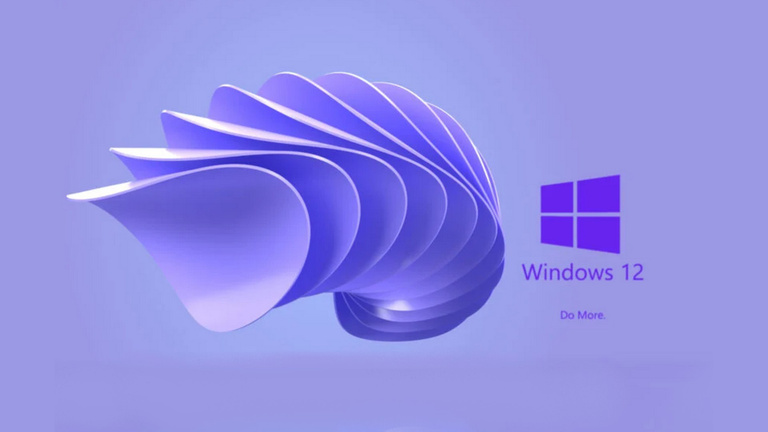 Basically, Windows 11 should be available free of charge on all compatible PCs for 24 months, but the OS's lack of popularity means that Microsoft is extending this period to an indefinite period.
So a priori, the installation of Windows 12 will not be mandatory on your PC. But of course, as soon as the OS is deployed, all the machines sold on the market have this version.
Minimum requirements to install Windows 12
For the installation of Windows 11, Microsoft requires 4 GB of RAM and a storage of at least 64 GB. Suffice to say that the majority of configurations pass the exam with flying colors.
Windows 12 shouldn't ask for much more, even though RAM is becoming increasingly important for even the most common office tasks.
Windows 12 release date
Microsoft has not yet confirmed the information, but according to insiders, Windows 12 should see the light of day in 2024, 4 years after Windows 11. If all goes well, the first version of Windows 12 should land in the fall of 2024.
Windows 11 continues to receive regular updates, such as the one from last September which fixes a lot of bugs and has made user navigation much smoother.
---
#Windows